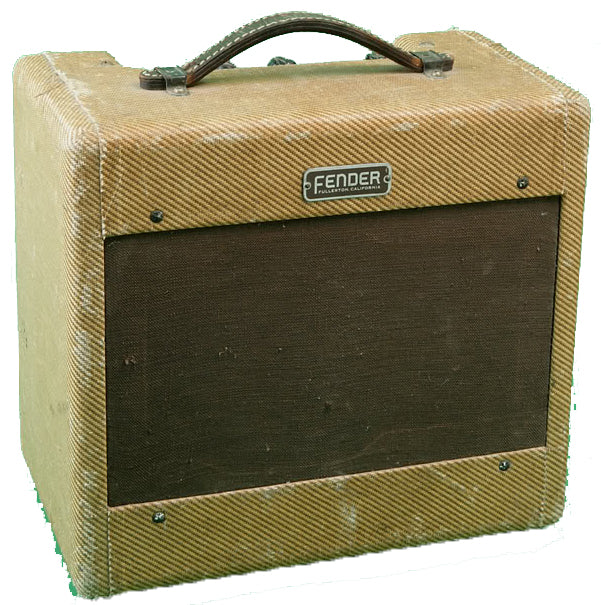 Princeton 5C2 & 5D2 (1954-1955)
Quantity Discounts
10 pcs
25 pcs
100 pcs
500+ pcs
5% off
10% off
15% off
20% off
Orders over 25 pcs may take longer. Please contact us for scheduling and dates.
Replacement power and audio output transformers for Fender Princeton 5C2 and 5D2 guitar amplifier from 1954 to 1955.
Fender Princeton 5C2 and 5D2
The Fender Princeton 5C2 and 5D2 are a 3 watt single ended class "A" guitar amplifier.

Power Transformer
The XPWR283 power transformers were specially designed and built for this amplifier. It come in a 120V 60 Hz., 230V 50/60Hz., or 240V50/60Hz. to 650V (325-0-325) at 100mA center tapped, 6.3V at 2.25A, and 5V at 3A.

Audio Output Transformer
The CXSE5-7K is a 5W, single ended tube output transformer for 7K Ohms to 4, 8 or 16 Ohms.