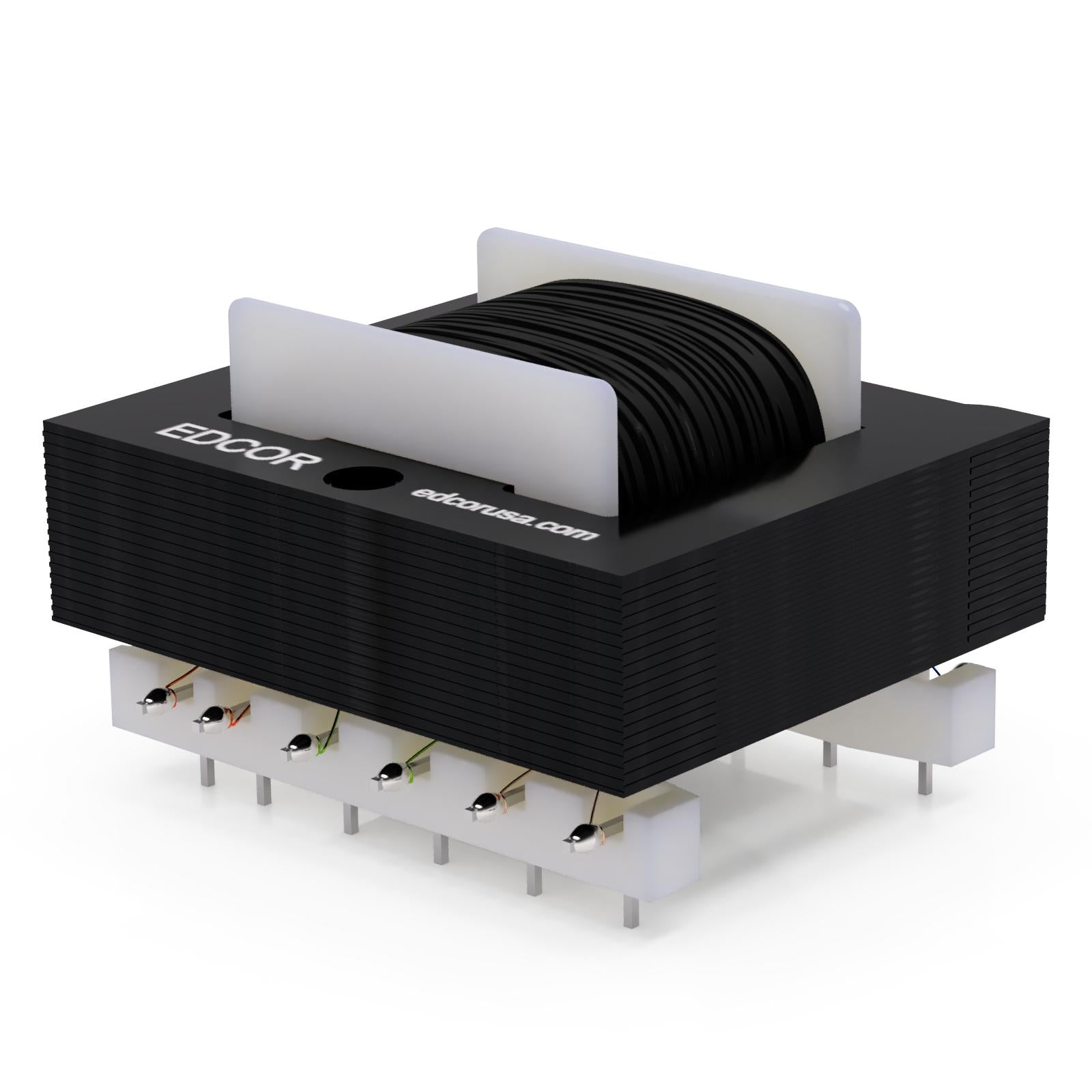 PCW Tri-Filar Series - 1/2W balanced or unbalanced tri-filar line matching transformers.
Quantity Discounts
10 pcs
25 pcs
100 pcs
500+ pcs
5% off
10% off
15% off
20% off
Orders over 25 pcs may take longer. Please contact us for scheduling and dates.
Design
These audio matchers use high quality low noise components to deliver broadcast and recording quality sound. Mathematically designed and tri-filar wound to produce a turns ratio of 1:1:1 for line level signals.

Primary (Input)/Secondary (Output)
The transformer has three identical windings.

Magnet Wire
All units are wound with the finest virgin copper magnet wire. All windings use heavy insulated wire to provide excellent manufacturing yield, lower customer cost and superior life.

The Core
EDCOR uses the finest M6 line grain oriented steel cores. Each unit is hand stacked to assure at least 92% stack.

The Bobbin
Injection molded Nylon 6/6 with the addition of 30%-35% glass fibers. The addition of glass fibers allows a higher heat deflection temperature and it brings the material to a class HB UL temperature classification.
Termination/Mounting
This unit is designed for mounting on a printed circuit board. For footprint and suggested hole and pad size, see dimensional drawing.

Specifications